GIANNA CLEMENTE
3 Time World Champion
Gianna Clemente's Incredible Journey from Junior Golf to the LPGA TOUR
Gianna Clemente is a name known by many within golf, and for those that don't yet know it, they most certainly will in the years to come. Gianna is a 14-year-old golf standout with a rocket strapped to her back as she continues to log victories and do amazing things in not only the junior ranks, but on even bigger stages as well, like the LPGA Tour.
A winner of over 130 tournaments, Gianna's whirlwind summer included qualifying for three straight LPGA Tour events. We recently had the opportunity to catch up with Gianna and her parents, Julia & Patrick, to talk about this amazing journey they are on.
2022 junior USGA Girls Championship coverage
Learn More About Gianna Clemente's 2nd Place Finish at the Junior USGA Championship by clicking the videos above.
LATEST NEWS & EVENTS COVERAGE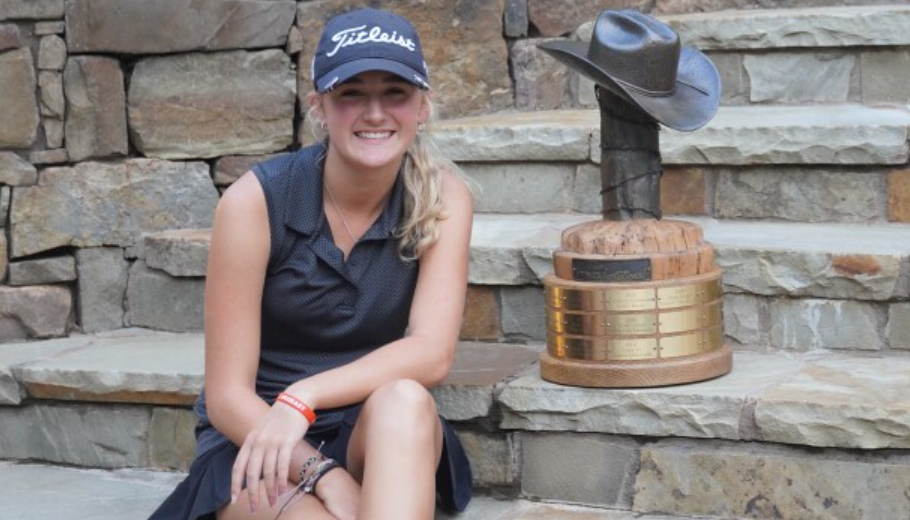 Clemente successfully defends her title at Karsten Creek
OCTOBER 10, 2022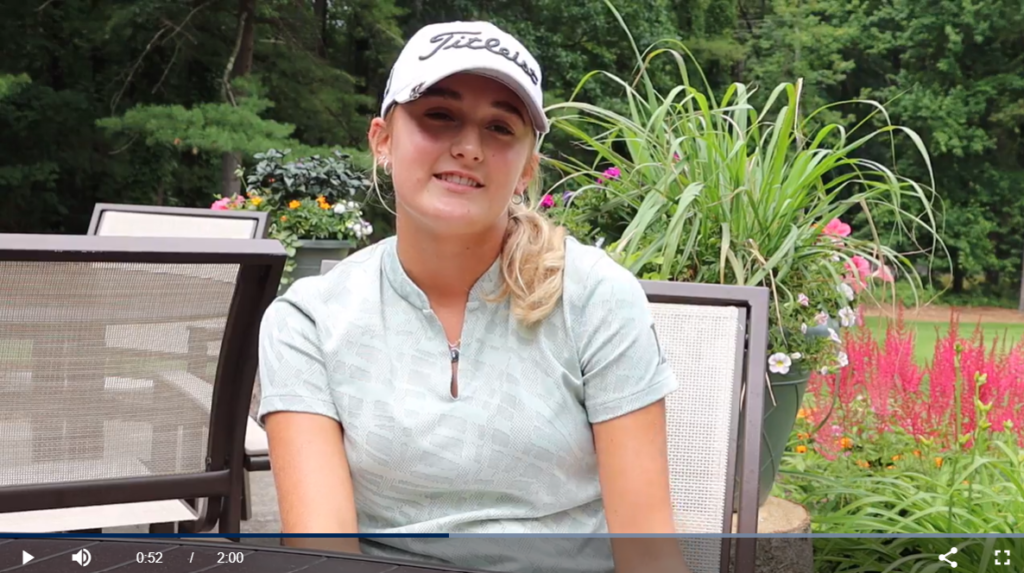 14-YEAR-OLD CLEMENTE STEPS UP TO THE BIG STAGE
Gianna Clemente earned one of the two sponsor invites to play in the Twin Bridges Championship this week. The 14-year-old will tee it up in Albany, New York as the youngest player in the field.
"When I found out I got the exemption, I was really excited," said Clemente. "I'm really excited about this week, to see the course and have some fun."
The Floridian plays on one of the biggest junior golf tours, the American Junior Golf Association. Currently No. 6 in the Rolex AJGA Rankings, Clemente has five top-10 finishes on the 2022 season, including solo third at the K.J. Choi Foundation Texas Junior Championship presented by Mediheal and sixth at the KPMG Stacy Lewis Junior All-Star Invitational. Most recently Clemente finished second at the Rolex Girls Junior Championship.
Meet the 14-year-old who just made it through three LPGA Tour Monday qualifiers in a row
September 5th 2022 | Golf Digest
Any golfer who's been through it will tell you: Playing Monday qualifiers is a grind. The pressure is high, as are the stakes. You have one chance, one 18-hole round, that can get you into a tournament and there's always the chance that that tournament could be your breakthrough. But you'll never find out, if you don't get through Monday. One teenager in the women's game seems to have figured out how to make it through Monday qualifiers: Gianna Clemente. After firing a seven-under 65 at Kenwood Country Club, Clemente has made it through her third Monday qualifier in a row on the LPGA Tour. She'll tee it up at the Kroger Queen City Championship in Cincinatti on Thursday.
Clemente is only 14 years old, but she's been playing competitive golf since she was 5. Clemente, who plays much of her golf in Ohio and Florida, has finished in the top two in two major junior tournaments in 2022. She was runner-up in both the 2022 USGA U.S. Junior Girls' Championship and the 2022 Rolex Girls Junior Championship.
Runner-up at the Girls Rolex Championship June 20-24, 2022
The Loxahatchee Club, Jupiter, FL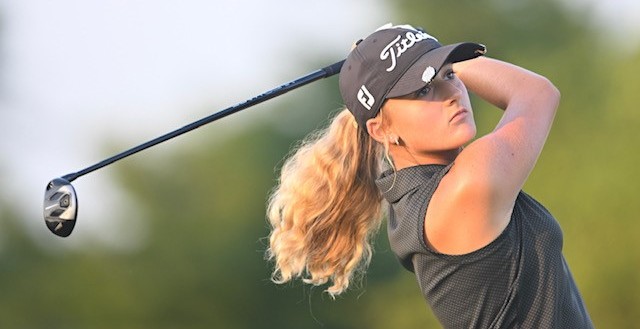 ABOUT
Birthdate: 3/23/08
Graduating Class: 2026
Age: 14
Home Courses: Avalon Lakes Country Club, Warren, OH & Bonita Bay Club, Bonita Bay, FL
Coach: Spencer Graham, JGPA, Quail Creek CC ~ Naples, FL & Megan Padua Bonita Bay CC Bonita Bay, FL
Total tournament victories: 133
Gianna began playing golf at the age of 2 and competitively at the age of 5. Coming from a golf family, with both her father and uncle playing collegiate golf, she has always been at home on the course. Gianna loves all aspects of the game, especially tournament play.
While she has experienced much success, she is also grateful for many things the game has brought to her life. An abundance of family time, travel and meeting new friends across the county and experiencing playing with other youth from around the globe are just a few of the benefits of this sport. Her current goals include playing collegiate golf and possibly continuing on as a professional. Her golf role models include Lexi Thompson, Ryann O'Toole and Gerina Piller.
APPEARANCES
Gianna has been featured on the Golf Channel on 2 occasions:
The Junior Honor Roll
Interviewed following her qualification at Oakmont for the DCP finals to be held the Sunday before the Masters 2017.
She was also featured in a Junior Spotlight in the Junior Golf Magazine in December of 2015. ​